Hotel Las Mariposas
Welcome to Hotel Las Mariposas in Oaxaca, Mexico.
Please read our COVID-19 Safety Measures.
Las Mariposas is a small, family-run hotel with a friendly, relaxed guesthouse atmosphere, offering bed and breakfast to all kinds of international travelers.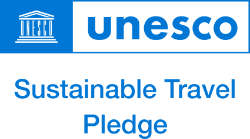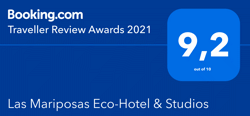 Choose single or a double room and you'll find the comfortable beds, private bathroom and spotlessly clean accommodation exactly what you need. If you'd prefer the option of having your own cooking facilities, then consider a studio apartment with kitchenette, refrigerator and stove to make your stay in Oaxaca feel even more like home. Short and long-term stays are available both for rooms and studio apartments.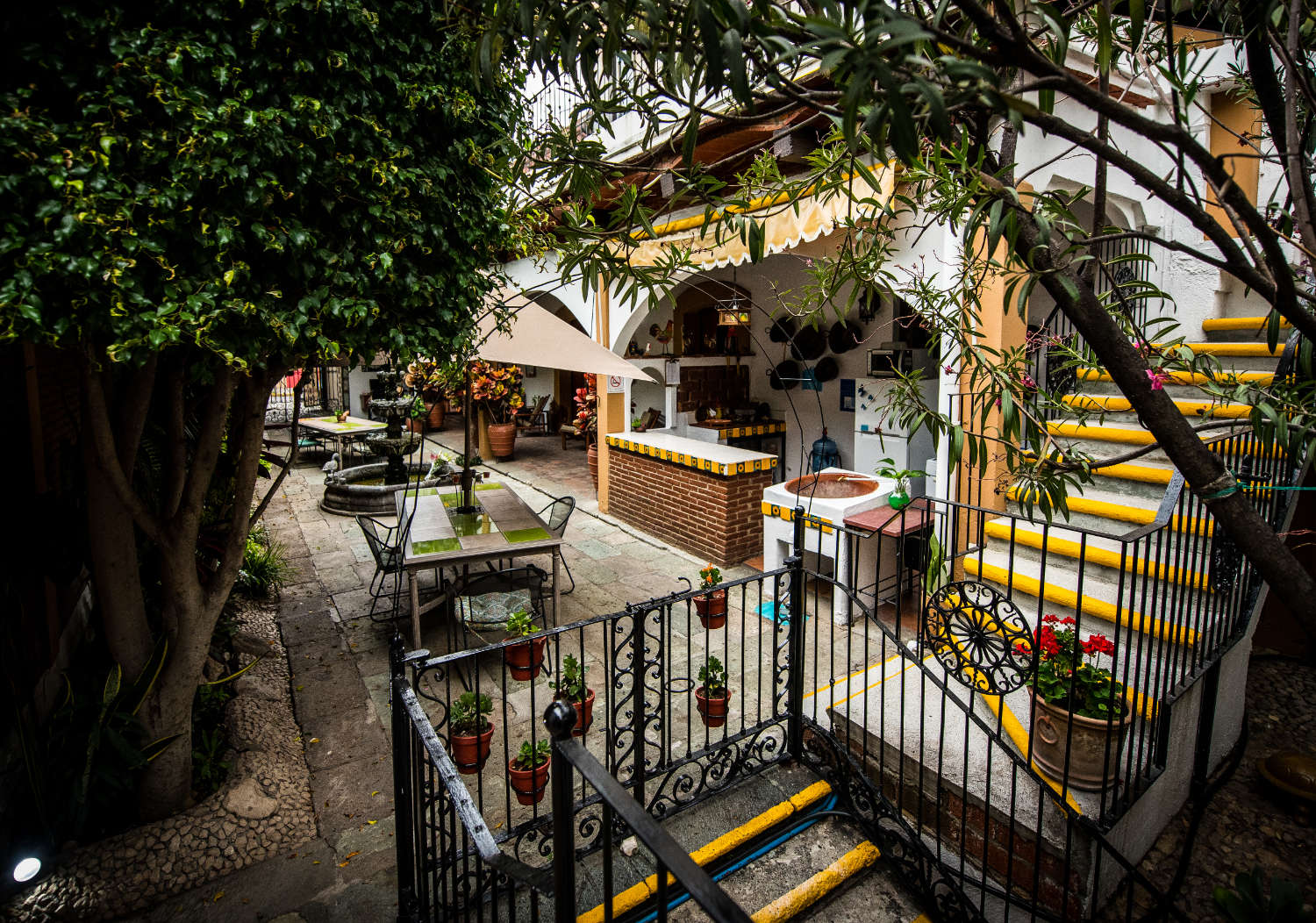 Some reasons to stay at Las Mariposas are:
* Certified Ecological and Environmentally friendly practices
* Great value; reasonably-priced B&B with lots of extras
* Perfect location; close to everything
* Spotlessly clean
* Free internet, long-distance phone calls and drinking water
* Warm and helpful personal attention; from Teresa and Lucía
* Library, Kitchen and TV lounge open to all guests
* Garden areas and patios
Las Mariposas is suitable for all ages and kinds of travellers (children over the age of twelve are welcome when accompanied by their parents). It's a great choice for travelers who like the reasonable prices and congenial community of a hostel along with the luxury of a spotlessly clean private room and bath.
Location (map)
Just a few blocks from the Santo Domingo Cultural Center and all the downtown restaurants and shops. Half a block from "El Llano", a large tree-shaded park that is a great place to hang out, jog, read a book or people watch. Ideal for language students attending nearby Spanish schools and ethnic food enthusiasts attending Oaxacan cooking classes, or as a base for exploring this enchanting colonial city and venturing out to the arts and crafts villages of the surrounding area.